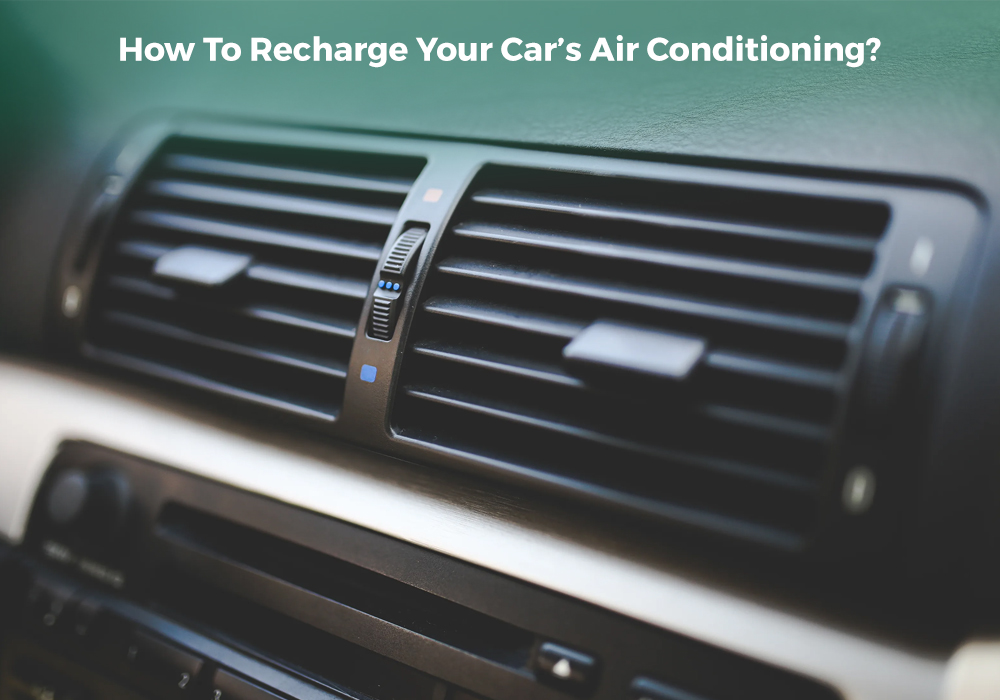 In summers, riding in a car without a properly functioning air conditioner is only marginally better than a car without having one! If your car's cooling system is blowing hot air on hot days, then it is a clear indication of the leakage of gas used in refrigeration i.e. lower levels of refrigerant in car's A/C.
Proper maintenance of your vehicle's cooling system will save you cost in the long run. Stick to the end of this article to learn more about how to gauge the health of your car's air conditioning & whether your car's cooling system needs any recharge.
Why should the car's window be shut while the AC is on?
While riding your car during summer, it is tempting to roll down car's windows to let air in for a greater cooling experience while the car's A/C is still running.
Very bad choice!
When you do so, you compromise the efficient working of your car's air conditioning operation. The compressor may get damaged leading to a very costly repair work.
When outside air is allowed to rush in, the A/C is forced to work harder to maintain an effective cooling leading to not only a quick use up of refrigeration gas used in A/C, but even the fuel consumption also gets quicker! This is bound to raise costs of maintenance in the long run and also make your feel "my car's A/C is not good enough!"
So, let go of the temptation to roll down car's windows & save avoidable costs.
How often should the car's A/C be inspected?
That depends on how you feel about the air being circulated by the A/C inside the car while on a ride. If you feel the coldness is good enough inside, then there is no need to get the A/C inspected.
On the other hand, if you feel hot air blowing inside the car or the A/C doesn't seem to be blowing cold enough air, or if it is taking too long to cool the insides of the car, then your car's A/C needs a performance check.
Also, with passing years, it may be the case that quality of cold air might get low due to some leakage of refrigerant gas used for air conditioning, although this is rare as the A/C is a closed system. Low level of cooling gas indicates some component of the A/C that might be damaged and thus need repair.
How often do you need to recharge car's A/C?
On a weekly basis, it is good to run the car's A/C for 10 minutes, set the temperature at coolest setting & the fan at quickest speed. This keeps the gas pressure at optimum level & the compressor in excellent condition, thereby reducing the chances of mechanical problems from arising.
It is often that the problems associated with a car's air conditioning are results of low levels of refrigerant gases used in cooling the air prior to its distribution throughout your vehicle. The quality of the refrigerant gases also declines over time which can diminish the effective cooling ability of the A/C system.
Thus, periodic top-ups may be needed to maintain the overall cooling effect of the A/C system. It is equally essential to keep an eye on the level of coolant left in-between the recharges or top-ups. If the level of coolant is found to be low, it may need to be drained entirely and replenished afresh.
Additionally, if the refrigerant gas level falls abnormally quickly, then the A/C system of the car needs to be inspected thoroughly for there may be a leak somewhere or, worse, a damaged component. The coolant gases are not environment friendly and their leak from the car's air conditioning system must be investigated. Follow the car's service schedule and the problems will remain at bay or not arise at all.
Refrigerant gases used in car's A/C system
Until mid-1990s, CFC - R12 was the primary coolant used in the cars' A/C systems before it got banned due to its adverse effects on the Ozone layer of the Earth. Later on, the automotive industry has switched to CFC free R-134a refrigerant gas which is HFC.
There are vehicles across the world using even better option for the refrigerant gas which is safer and more efficient. It is called HFO-1234yf.
HFO (Hydrofluoroolefins) refrigerants are categorized as having zero ODP (Ozone Depletion Potential) & low GWP (Global Warming Potential) and thus offer a more environmental friendly alternative to CFCs. Other environment friendly refrigerant gases are R452a, HFO1234yf, HFO1234ze and HFO1234yz.
Gorakhram Haribux is refrigerant gas supplier with more than half a century's worth of proven leadership at the forefront of promoting and supplying environmentally friendly non-ozone depleting refrigerants used for refrigeration & air-conditioning. We are also distributors for Chemours Refrigerants who are the leaders in the field.
We are one of the oldest & largest suppliers of gases like R22, R23, R123, R124, R134a, R141b, R227ea [FM200], R236fa, R404a, R407c, R410a, R507, R508b (FREON 95), (FE36), & Vertrel XF for new and existing cooling equipment.
If you are looking for a supplier of refrigerant gases, we are waiting to hear from you here.